Understanding your Disability Insurance
Eric R. Sigouin -
Oct 25, 2021
Many people assume they have sufficient disability insurance coverage through their employer, but these employers' sponsored plans are usually very limited and have gaps that do not offer adequate protection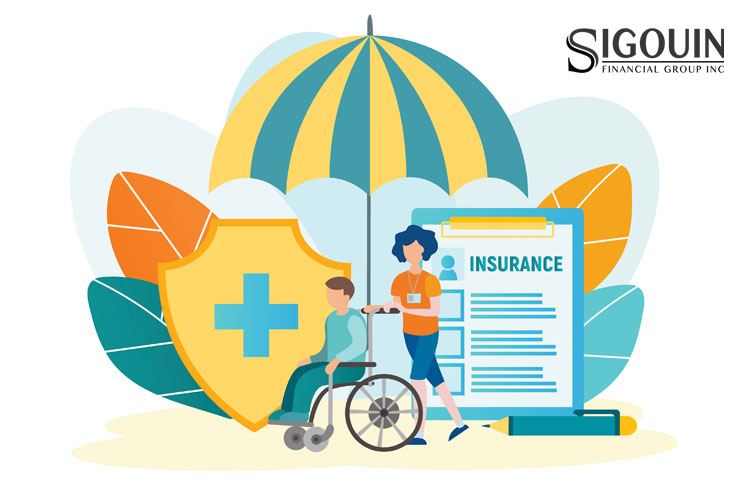 I recently was in the waiting area of our local medical lab, waiting for blood work. As I often do, I just sat and read the day's news on my phone.

Across from me were two men having a conversation about returning to work at a local lumber mill. I was shocked to hear one of the men blaming the insurance company for forcing him to return to work. He expressed to the other man that he couldn't return to his job due to a physical impairment yet the insurance company told him that he would stop receiving benefits (income for his disability benefit) in 1 month, after being on long-term disability for 23 months.

Many people assume they have sufficient disability insurance coverage through their employer, but these employers' sponsored plans are usually very limited and have gaps that do not offer adequate protection.

Most employer-sponsored long-term disability insurance plans have a stock definition of disability. Look at your booklet! It may specify that you're only covered for 24-months of your OWN occupation. After 24-months, you may be required to return to any job that you could be gainfully employed.

After receiving 24 payments of a disability benefit, the insurance company may stop your benefits if you can go back to any type of work. Even if you cannot do your previous job due to an illness or injury, but you can work at another job, you may be required to go to another job. Even worse, assuming that your previous job was a higher-paying position, you may be required to take a pay decrease with the new position. This was the exact situation happening to the man in front of me.

Let be fair, employer-sponsored disability insurance coverage is usually cheaper in comparison to purchasing individual coverage. But, if you were to become disabled, would you prefer having insurance that covers you to age 65? Would you like your monthly insured benefit increased with inflation?

There's a good chance that your employer-sponsored insurance wouldn't extend you that type of coverage.

The numbers don't lie. The chances of becoming disabled may be greater than you think:
Research shows that 1 in 4 Canadians won't be able to work due to illness or injury for 90 days or more before they reach age 65.
Should this situation last longer than 90 days, its average length is nearly 6 years!1
If you're young and healthy, it's a great time to purchase personal disability insurance. Accidents can happen at any time.

Eric R. Sigouin
Financial Security Advisor
Sigouin Financial Group Inc.
Investment Representative
Quadrus Investment Services Ltd.
1. Canada Life - "Disability insurance can help replace your income" :
https://www.canadalife.com/insurance/disability-insurance/disability-insurance-income-replacement.html#:~:text=The%20chances%20of%20becoming%20disabled,before%20they%20reach%20age%2065.&text=Should%20this%20situation%20last%20longer,length%20is%20nearly%206%20years