Cecilia De Bold-Murdock
Advanced Planning Strategist
Living Benefits
Cecilia is passionate about Living Benefits as it's often a neglected part of the financial plan- it's considered complicated and expensive, yet it's part of the foundation of a sound financial plan.
With 18 years of experience in Living Benefits, Cecilia shares strategies, knowledge and experience to develop successful living benefits plans and strategies.
Starting out in Ottawa, Cecilia has worked in Winnipeg and Toronto for GWL & CL's Insurance division of Strategic Planning and Marketing. Certified Health Specialist, Certified Financial Planner designation candidate.
Cecilia is dedicated to helping communicate the need and partnering with advisors as a Living Benefits expert for high net worth clients and complex cases.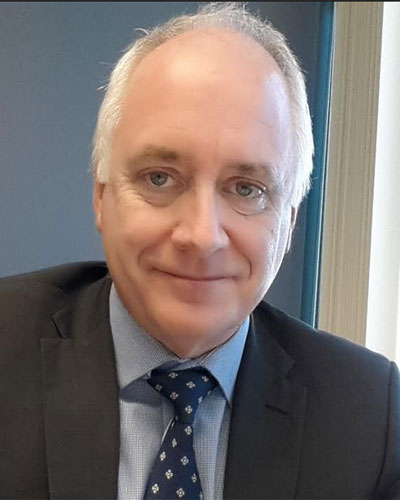 John Gilmour
Advanced Case Consultant
Canada Life for Eastern & Northern Ontario
John began his career as a financial security advisor in 1990 and grew a successful practice in the Montreal / Ottawa area. He later became a director with a large bank firm supporting their agency planners with risk management solutions in the high net worth market. In 2005, he joined Great-West Life as the Eastern Ontario regional director for life insurance and was appointed to advanced case consultant for Eastern and Northern Ontario in 2012 to support advisors working in the large case individuals and business owners markets.
Russell Marin
Regional Sales Manager
Insurance (Canada Life)
Russel was born and raised in Sudbury, Ontario. After moving away from Sudbury, he lived in Waterloo and Toronto for several years.
He moved back to Sudbury and graduated from the Sports Administration (SPAD) Program at Laurentian University.
In 2009, he joined Freedom 55 Financial as a financial security advisor. He then took over the role of new advisor training manager in 2011 within London Life and Great-West Life. He spent 5 years training and developing new advisors in northern Ontario and he became the sales consultant, insurance for that same region.
In 2017, he transitioned to the role regional sales manager for the newly designed Ontario North Region where he worked with a variety of advisors that leverage the Canada Life insurance products. Since the amalgamation of the London Life, Great-West Life and Canada Life brands, he continues to provide insurance support to financial advisors throughout the Barrie and northern Ontario areas.
Robert Lee
Securities Specialist
Canada Life Securities Ltd.
Robert has been in the securities industry for over 15 years with positions at MD Management, Investpro Securities, Rice Financial, and CIBC. Rob started in financial services in 1997 with Canada Trust as a bank teller while studying at university. He began taking industry courses and became licensed in 1999.
Rob successfully built a securities practice at two different institutions from scratch.
"I have implemented education and mentorship programs that resulted in several colleagues becoming licensed advisors. I have been very successful in building collaborative partnerships with a broad cross-section of coworkers and colleagues that has resulted in a fulfilling and profitable relationship for all."
Rob is a married father of four who spends most of his time outside work at children's sports events coaching minor hockey and developed a goal-tending training program used by a number of minor hockey associations.
"I want advisors to see I am here to support their businesses and ensure the relationship they have worked so hard to acquire with their clients will be deepened and strengthened by adding me to their team."


Disclaimer: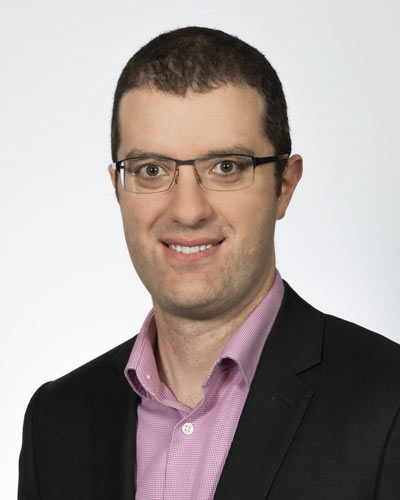 Jared Ross
Regional Sales Manager
Wealth Management
Jared is an experienced, results-oriented asset manager and financial planner with more than 13 years of investment experience. He has an extensive background, which includes an excellent understanding of capital markets, strong verbal and written communication skills. He has over five years of investment advisor experience at BMO Nesbitt Burns, institutional portfolio analysis and coaching clients the principles of investing.
Jared joined Great-West Life in January 2011 as an Investment Consultant, bringing his extensive experience in the financial planning industry to the organization's clients and advisors. In this capacity, he provides assistance and education to financial security advisors at Freedom 55 Financial and The Canada Life Assurance Company in delivering value-added knowledge and service to their clients. In May of 2017, Jared transitioned to the expanded role of Regional Sales Manager, Wealth Management for Northern Ontario.
Jared has a Bachelor of Business Administration (BBA) from the University of Toronto @ Scarborough. He holds the designation of Certified Financial Planner (CFP), is a Certified Investment Manager (CIM) as well as being a Fellow of the Canadian Securities Institute (FCSI). He has also completed Level 1 of the Certified Financial Analyst (CFA) program. Jared has also completed various industry courses, including Canadian Securities Course, Conducts and Practices and is licensed to sell life insurance products in Ontario.
Paul-Simon Ghoche
Private Wealth Counsellor
Canada Life Investment Management
Paul-Simon Ghoche is a bilingual professional, who has worked in the world of financial services since 1997. He uses his academic training as a CFA charter holder (as well as a Fellow of the Securities Institute of Canada) and his vast experience in the field of sales (his knowledge of both financial analysis and financial planning) to help advisors serve their clients. This is particularly the case with high-net-worth clients.
Paul-Simon has met and prepared personalized reports and portfolios for over 300 high-net-worth clients over the past few years in his role as a Private Wealth Counsellor at Canada Life. He has worked in a variety of roles in his close to 25-year career, serving the needs of high-net-worth and accredited investors notably in the mining flow-through industry (limited partnerships).
Paul-Simon is always in contact with his key contacts (portfolio managers, tax and estate planning experts, etc.) in order to stay abreast of the latest rules, trends, and changes in the industry as well as the prevalent economic landscape.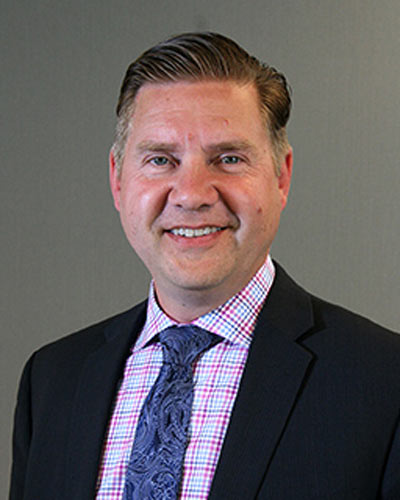 John Yanchus
Consultant, Wealth Management, Sales Strategies And Support
The Great-West Life Assurance Company
Prior to joining Great-West Life in 2011, John held tax and accounting roles with Ernst & Young and KPMG. He is a graduate of the University of Windsor and holds Chartered Professional Accountant (CPA) and Chartered Accountant (CA) designations. John has completed the Canadian Institute of Chartered Accountants in-depth tax course and has taught Advanced Corporate Tax at Western University's Richard Ivey School of Business.
In his current role, he is responsible for sales strategy development and supports all individual wealth strategies by creating tax and planning articles, communicating changes in tax legislation and providing expertise on product solutions.